9/10/2015 0:00:00
Summer Home Sales in Miami Springs: A quick recap of Miami Springs home sales during the summer months of June, July, and August. During the 3 month period, Miami Springs had 52 homes sold according to real estate website Zillow.com. The most expensive home sold during the summer months was at 580 Hunting Lodge Drive for $575,000. In fact, 6 homes were sold with a value of $500,000 or greater.
The most affordable home sold was an apartment on Swallow Drive for $65,000. Only 2 homes were sold for less than $100,000 and they were both apartments.
The 52 homes sold represented an aggregate total of over $17 million in home sales with an overall average sale price of $329,375.
Five homes sold for under $200,000 and over $100,000. Fourteen homes sold within the $200,000 price range. Sixteen homes sold for over $300,000 and under $400,000. And nine properties sold between $400,000 and under $500,000.
Here`s a quick view of all the homes sold during the months of June, July, and August:
840 Westward Dr, Miami Springs, FL
SOLD: $455,000
3 bds • 3 ba • 2,952 sqft • 8,174 sqft lot • Built 1969
Sold on 9/3/15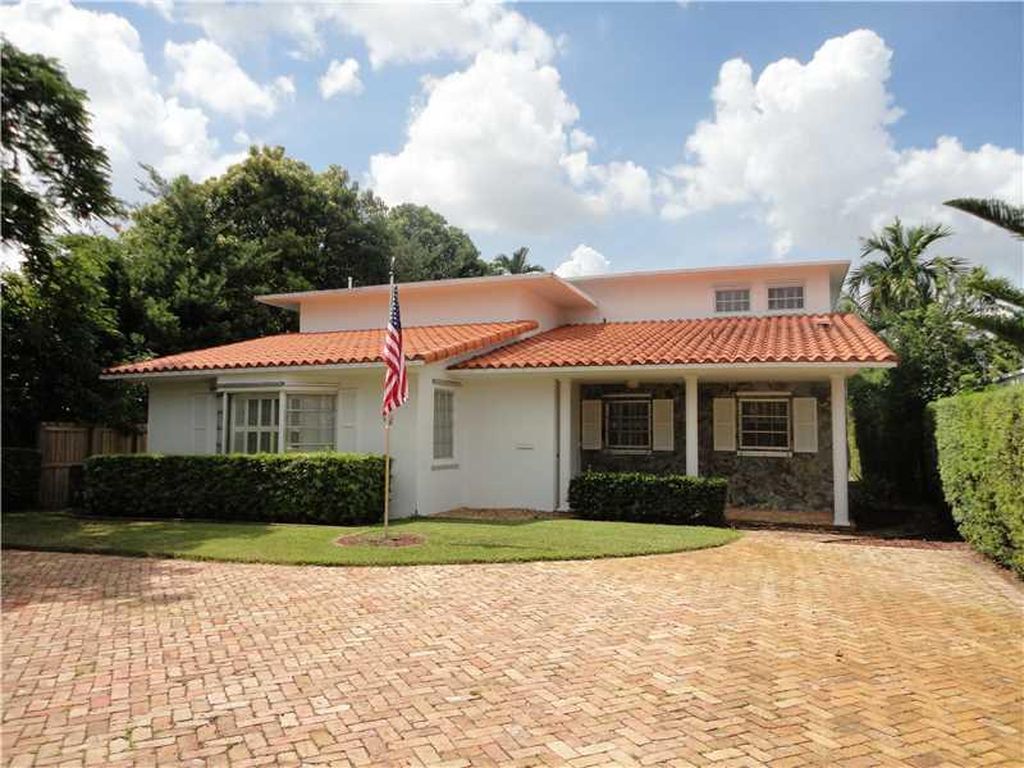 429 Pinecrest Dr, Miami Springs, FL
SOLD: $340,000
4 bds • 2 ba • 1,950 sqft • 10,580 sqft lot • Built 1950
Sold on 8/21/15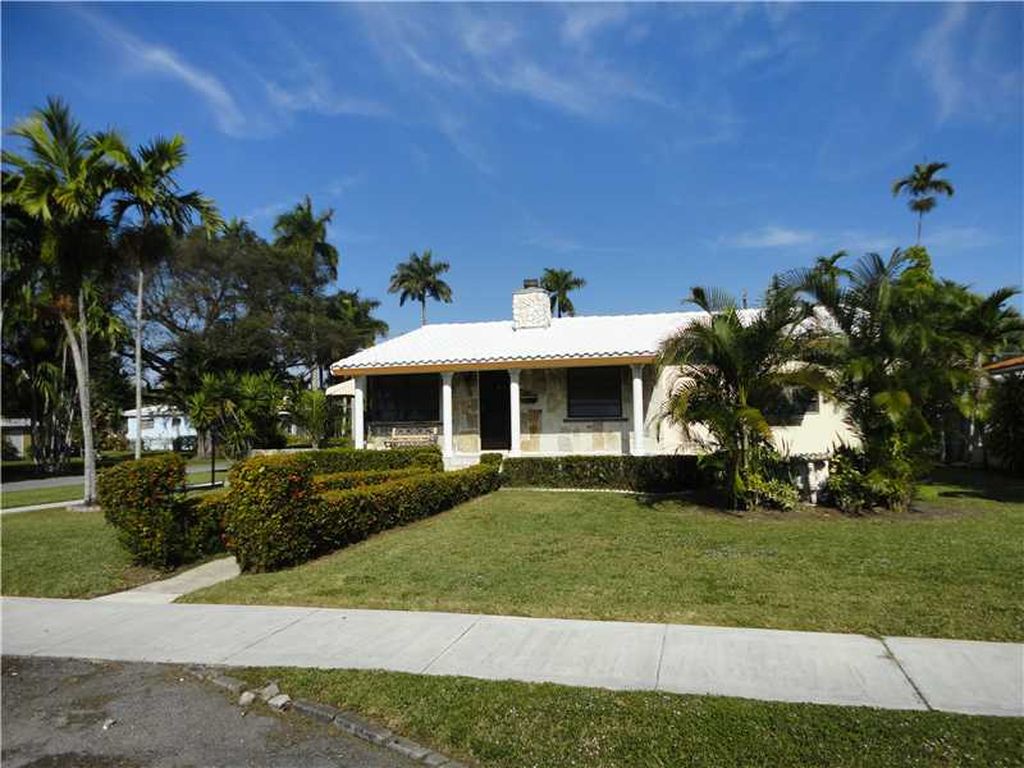 449 Pinecrest Dr, Miami Springs, FL
SOLD: $365,000
3 bds • 3 ba • 1,961 sqft • 8,938 sqft lot • Built 1950
Sold on 8/21/15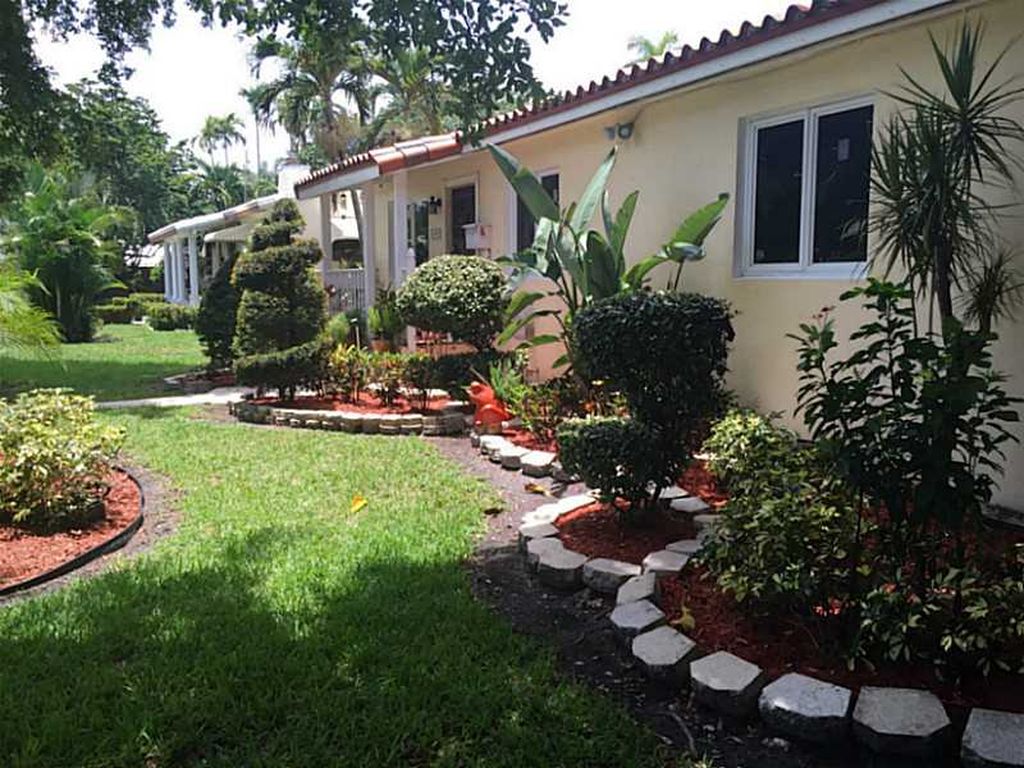 380 Whitethorn Dr, Miami Springs, FL
SOLD: $200,000
3 bds • 1 ba • 1,034 sqft • 7,600 sqft lot • Built 1947
Sold on 8/19/15

548 Mokena Dr, Miami Springs, FL
SOLD: $350,000
2 bds • 2 ba • 1,500 sqft • 0.31 ac lot • Built 1950
Sold on 8/17/15

1201 Plover Ave, Miami Springs, FL
SOLD: $184,500
2 bds • 1 ba • 1,187 sqft • 9,525 sqft lot • Built 1951
Sold on 8/17/15
70 South Dr, Miami Springs, FL
SOLD: $477,500
3 bds • 2 ba • 2,379 sqft • 9,375 sqft lot • Built 1987
Sold on 8/14/15
1041 Meadow Lark Ave, Miami Springs, FL
SOLD: $445,000
3 bds • 2 ba • 1,851 sqft • 9,525 sqft lot • Built 1958
Sold on 8/13/15
801 Plover Ave, Miami Springs, FL
SOLD: $235,000
2 bds • 1 ba • 1,138 sqft • 8,534 sqft lot • Built 1950
Sold on 8/12/15
464 La Villa Dr, Miami Springs, FL
SOLD: $407,500
3 bds • 2 ba • 1,429 sqft • 0.33 ac lot • Built 1948
Sold on 8/12/15
449 Swallow Dr APT 18, Miami Springs, FL
SOLD: $65,000
1 bd • 1 ba • 705 sqft • Built 1973
Sold on 8/11/15
344 Payne Dr, Miami Springs, FL
SOLD: $165,000
3 bds • 2 ba • 1,315 sqft • 0.27 ac lot • Built 1948
Sold on 8/10/15
448 South Dr, Miami Springs, FL
SOLD: $410,100
3 bds • 2 ba • 1,876 sqft • 10,650 sqft lot • Built 1949
Sold on 8/10/15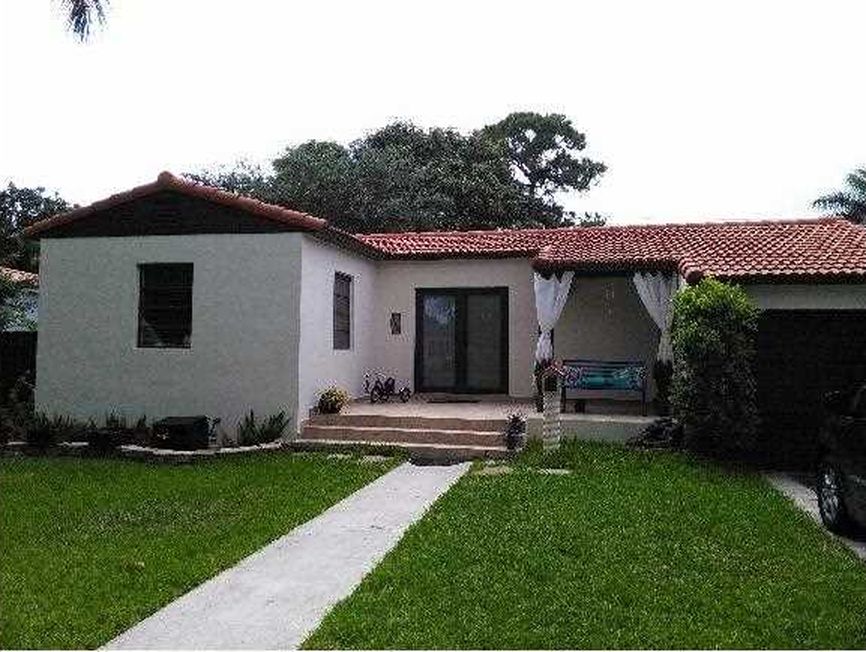 1221 Quail Ave, Miami Springs, FL
SOLD: $338,000
3 bds • 2 ba • 1,423 sqft • 9,583 sqft lot • Built 1960
Sold on 8/5/15

1061 Ibis Ave, Miami Springs, FL
SOLD: $500,000
4 bds • 2 ba • 2,535 sqft • 10,497 sqft lot • Built 1959
Sold on 8/4/15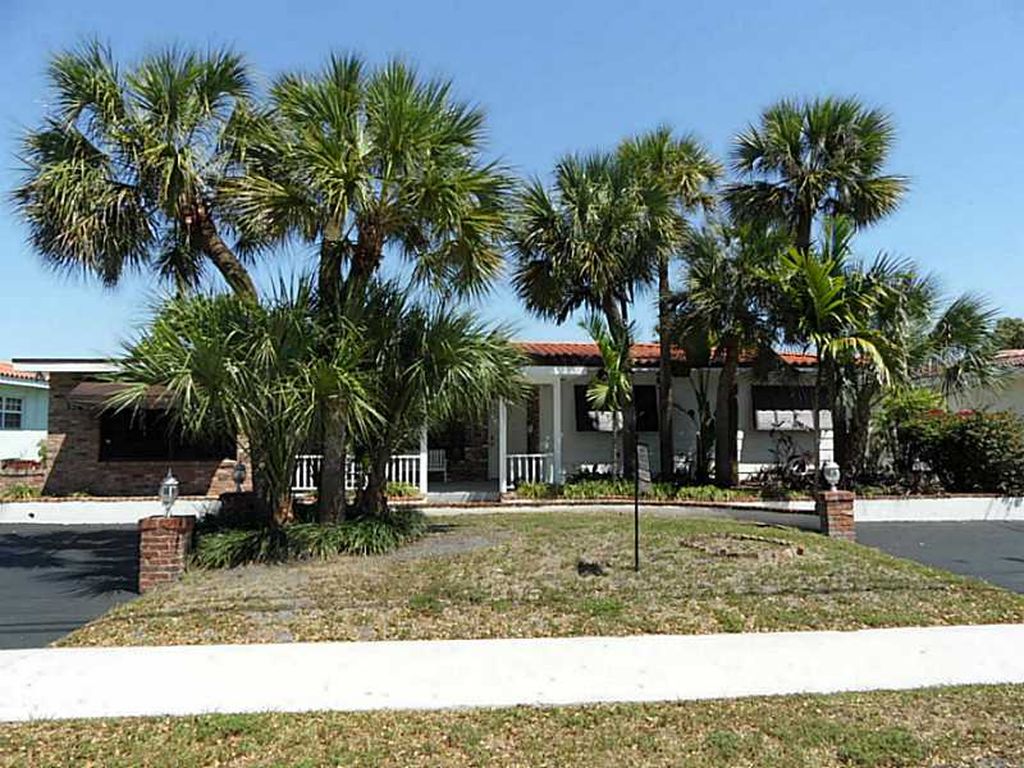 125 S Royal Poinciana Blvd, Miami Springs, FL
SOLD: $156,000
3 bds • 2 ba • 2,255 sqft • 0.34 ac lot • Built 1955
Sold on 8/4/15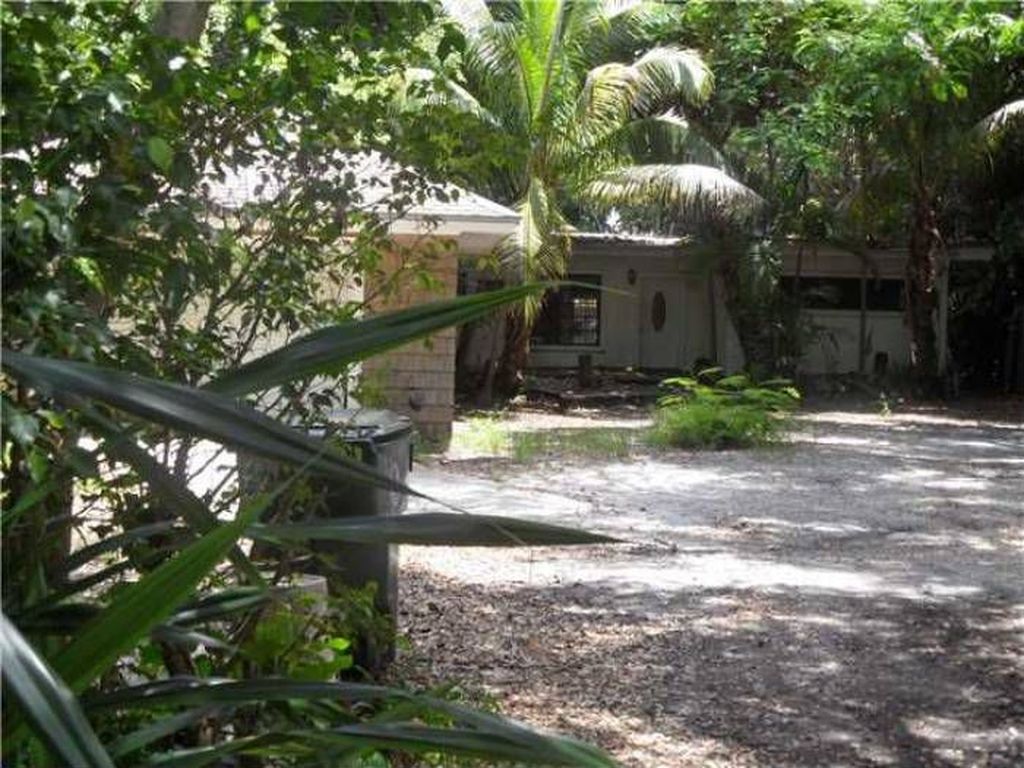 165 Iroquois St, Miami Springs, FL
SOLD: $189,000
2 bds • 1 ba • 1,197 sqft • 10,798 sqft lot • Built 1945
Sold on 8/4/15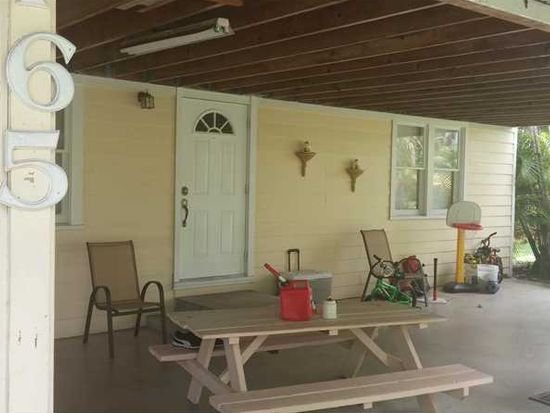 1 Esplanade Dr, Miami Springs, FL
SOLD: $200,000
2 bds • 2 ba • 1,083 sqft • 0.30 ac lot • Built 1954
Sold on 8/3/15
130 Lawn Way, Miami Springs, FL
SOLD: $550,000
3 bds • 3 ba • 2,418 sqft • 0.37 ac lot • Built 1950
Sold on 7/31/15

132 Pinecrest Dr, Miami Springs, FL
SOLD: $500,000
4 bds • 3 ba • 2,688 sqft • 0.28 ac lot • Built 1948
Sold on 7/30/15
450 Forrest Dr, Miami Springs, FL
SOLD: $335,000
Price/sqft: $214
3 bds • 2 ba • 1,561 sqft • 9,675 sqft lot • Built 1950
Sold on 7/29/15
1185 Ludlam Dr, Miami Springs, FL
SOLD: $330,000
3 bds • 2 ba • 1,288 sqft • 9,450 sqft lot • Built 1951
Sold on 7/29/15
272 Springs Ave, Miami Springs, FL
SOLD: $265,000
2 bds • 1 ba • 1,422 sqft • 6,987 sqft lot • Built 1948
Sold on 7/29/15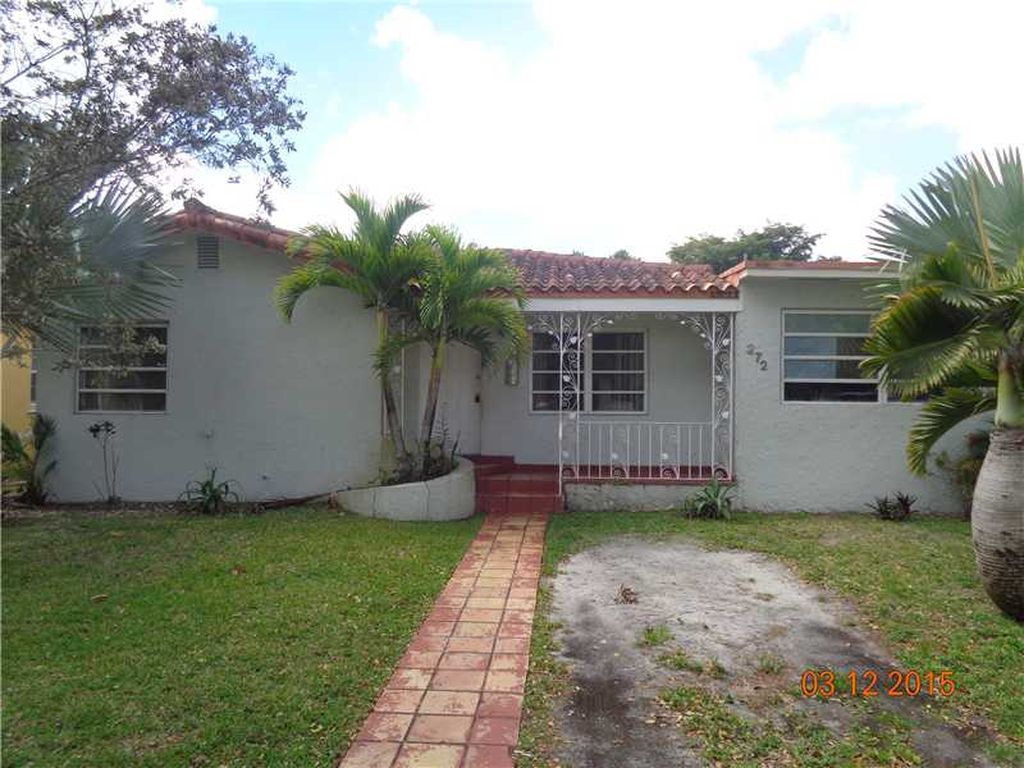 940 Plover Ave, Miami Springs, FL
SOLD: $422,000
4 bds • 2 ba • 2,425 sqft • 9,526 sqft lot • Built 1950
Sold on 7/28/15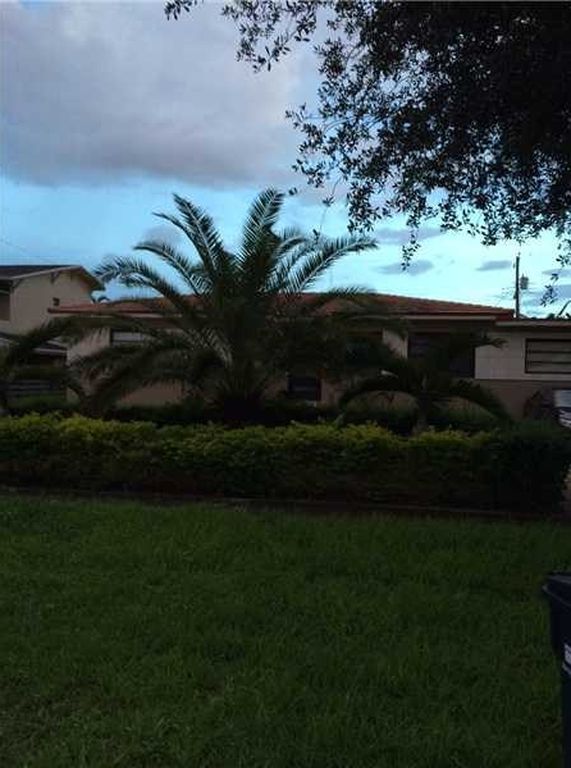 133 Glendale Dr, Miami Springs, FL
SOLD: $304,000
3 bds • 1 ba • 1,234 sqft • 7,618 sqft lot • Built 1940
Sold on 7/27/15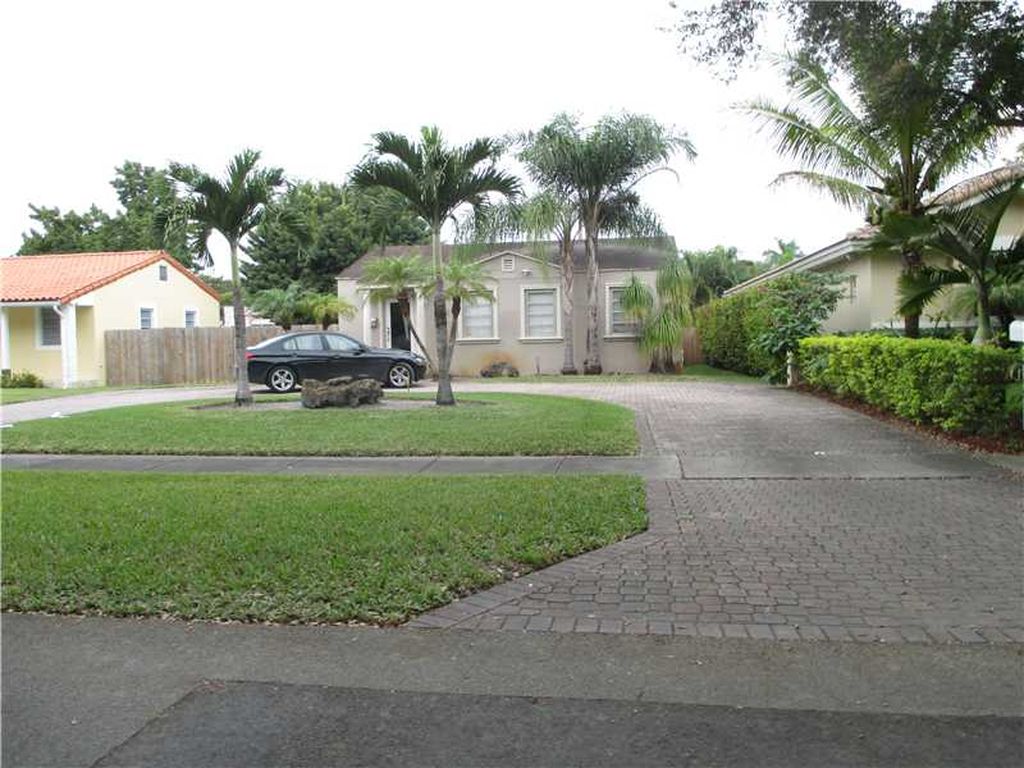 560 Nightingale Ave, Miami Springs, FL
SOLD: $345,000
3 bds • 2 ba • 2,074 sqft • 10,050 sqft lot • Built 1951
Sold on 7/24/15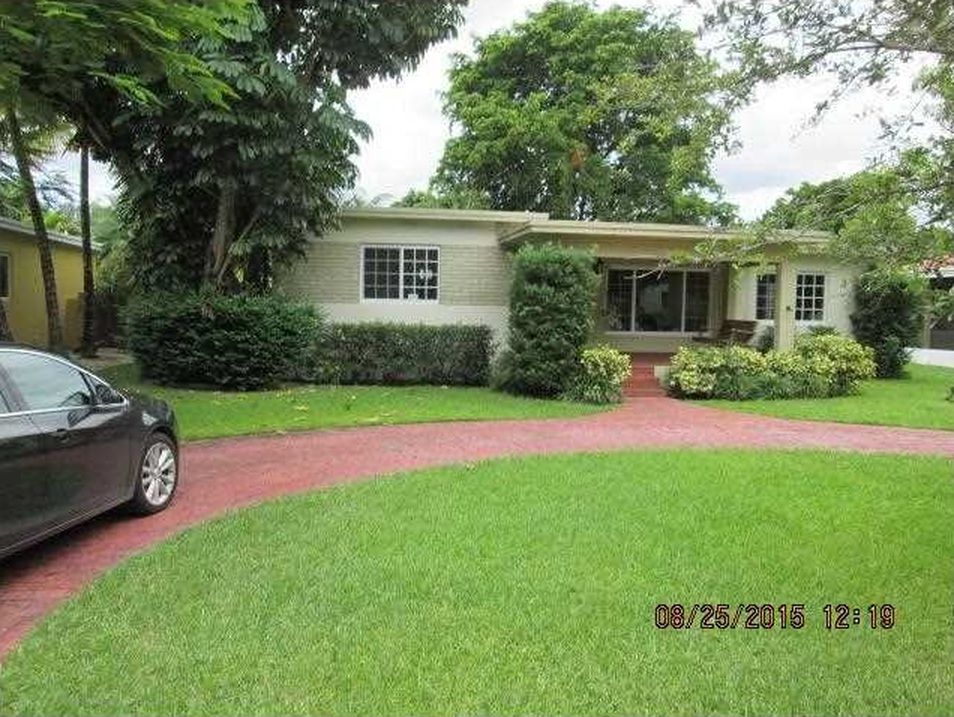 915 Hunting Lodge Dr, Miami Springs, FL
SOLD: $502,000
3 bds • 2.5 ba • 2,294 sqft • 0.36 ac lot • Built 1952
Sold on 7/23/15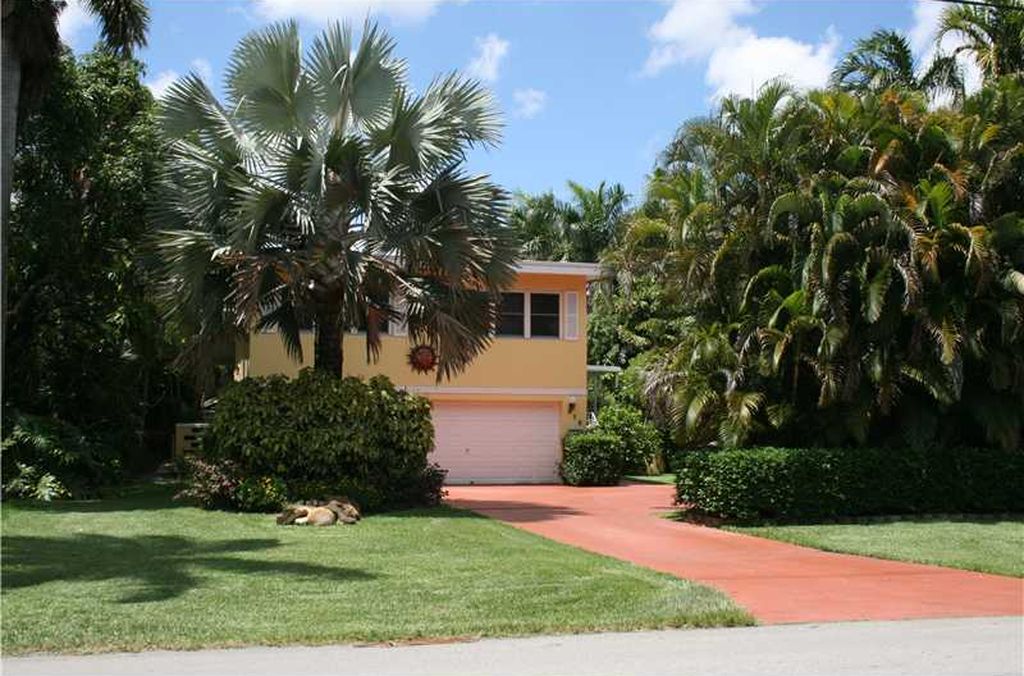 348 Azure Way, Miami Springs, FL
SOLD: $150,000
1 bd • 1 ba • 1,366 sqft • 0.35 ac lot • Built 1945
Sold on 7/23/15
332 Minola Dr, Miami Springs, FL
SOLD: $227,500
4 bds • 1 ba • 1,340 sqft • 7,100 sqft lot • Built 1949
Sold on 7/22/15

248 Linwood Dr, Miami Springs, FL
SOLD: $325,000
3 bds • 2 ba • 1,405 sqft • 8,873 sqft lot • Built 1952
Sold on 7/21/15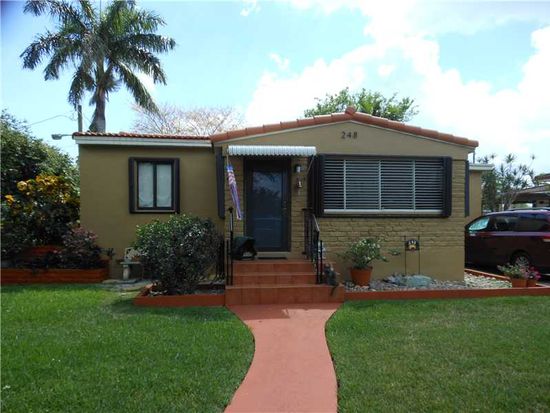 340 Rosedale Dr, Miami Springs, FL
SOLD: $435,000
4 bds • 4 ba • 3,030 sqft • 7,100 sqft lot • Built 2005
Sold on 7/21/15

309 Azure Way, Miami Springs, FL
SOLD: $290,000
5 bds • 3 ba • 2,119 sqft • 0.32 ac lot • Built 1925
Sold on 7/20/15

1350 Lenape Dr, Miami Springs, FL
SOLD: $348,000
Studio • 2.5 ba • 1,980 sqft • 10,720 sqft lot • Built 1958
Sold on 7/17/15

241 S Royal Poinciana Blvd APT 302, Miami Springs, FL
SOLD: $98,000
2 bds • 1 ba • 586 sqft • Built 1964
Sold on 7/14/15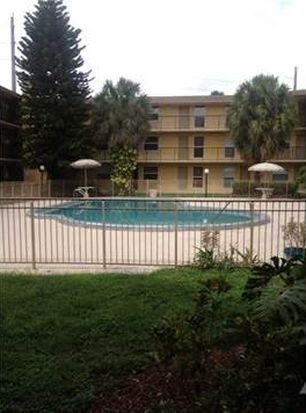 955 Morningside Dr, Miami Springs, FL
SOLD: $549,500
Price/sqft: $204
4 bds • 3 ba • 2,688 sqft • 0.25 ac lot • Built 1935
Sold on 7/9/15
660 Quail Ave, Miami Springs, FL
SOLD: $212,000
3 bds • 1 ba • 2,707 sqft • 10,125 sqft lot • Built 1952
Sold on 7/6/15
273 Morningside Dr, Miami Springs, FL
SOLD: $445,000
4 bds • 2 ba • 2,053 sqft • 10,454 sqft lot • Built 1942
Sold on 7/6/15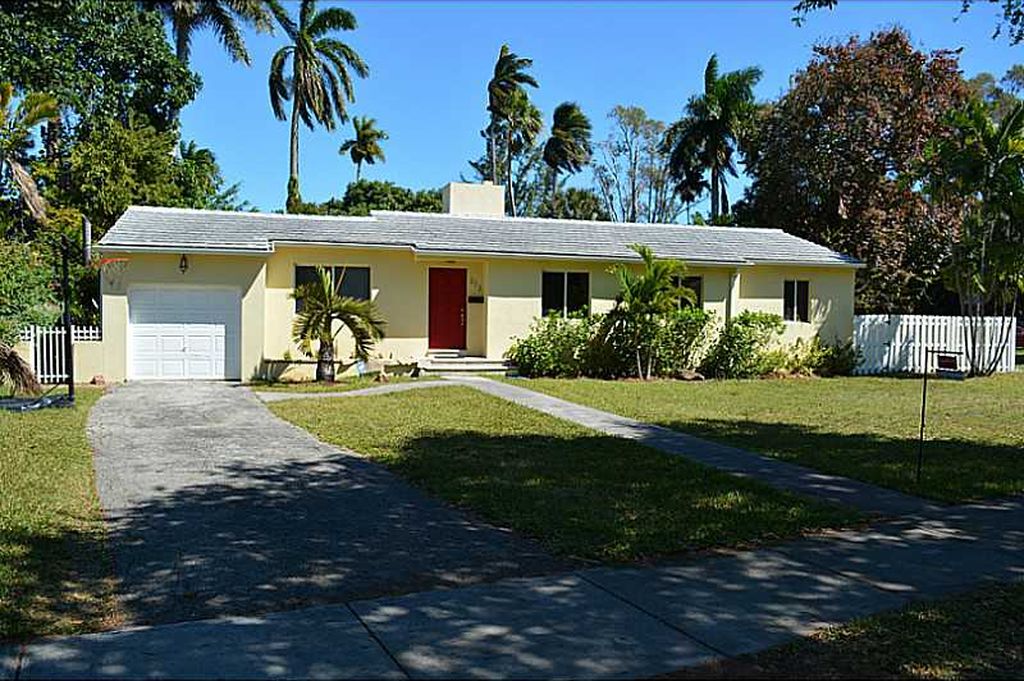 175 Chippewa St, Miami Springs, FL
SOLD: $491,000
3 bds • 2 ba • 3,512 sqft • 10,798 sqft lot • Built 1971
Sold on 7/6/15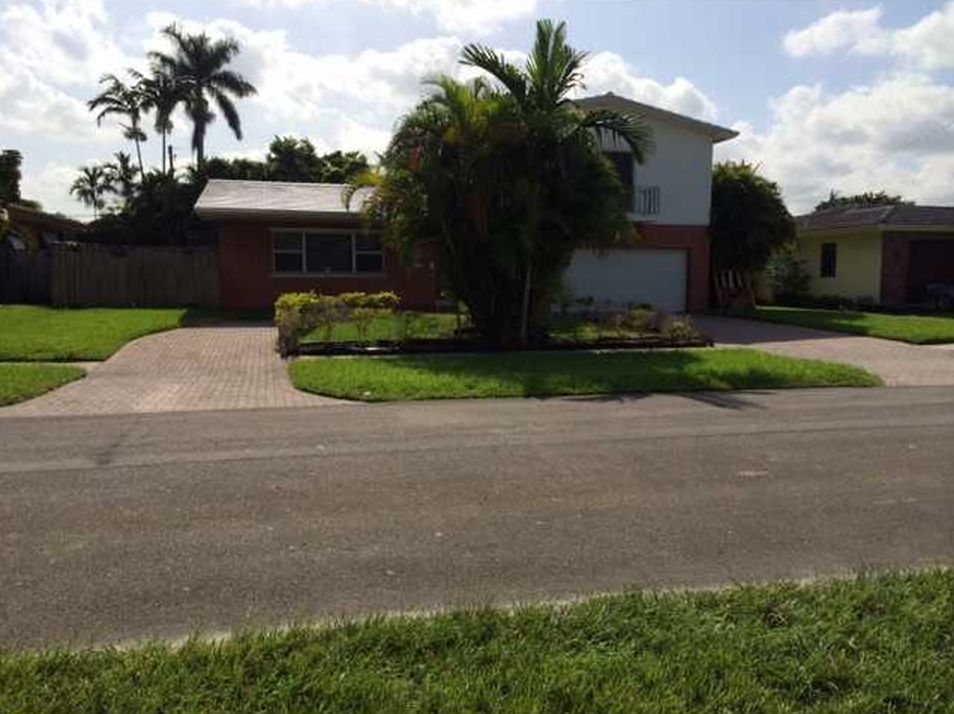 134 Fern Way, Miami Springs, FL
SOLD: $284,000
2 bds • 1 ba • 1,092 sqft • 6,350 sqft lot • Built 1951
Sold on 7/2/15
150 Morningside Dr, Miami Springs, FL
SOLD: $285,000
2 bds • 1 ba • 1,330 sqft • 5,998 sqft lot • Built 1952
Sold on 6/30/15

601 De Soto Dr, Miami Springs, FL
SOLD: $355,000
4 bds • 2 ba • 2,077 sqft • 7,100 sqft lot • Built 1948
Sold on 6/30/15
508 East Dr, Miami Springs, FL
SOLD: $280,000
3 bds • 3 ba • 2,141 sqft • 0.29 ac lot • Built 1976
Sold on 6/26/15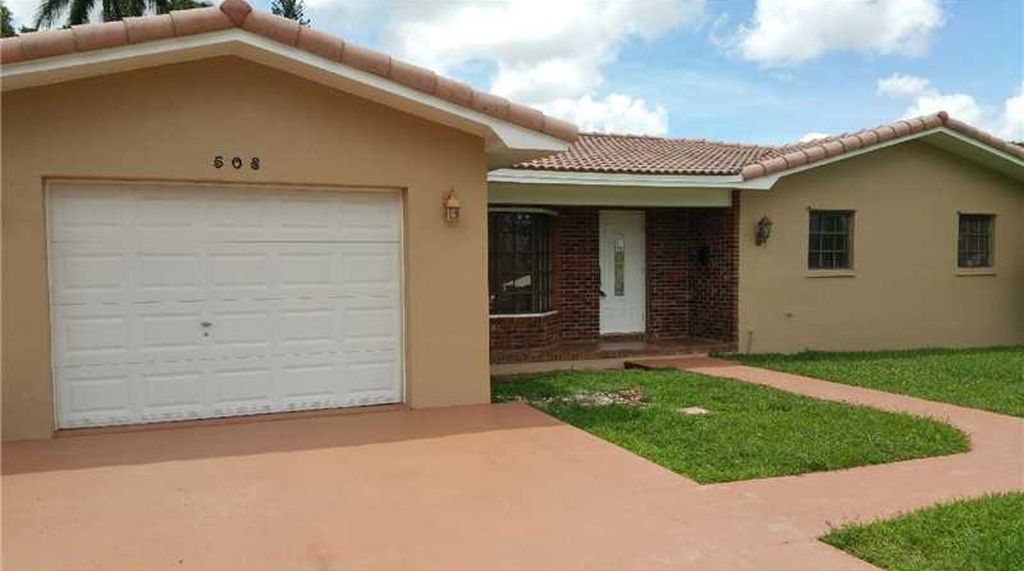 469 Swan Ave, Miami Springs, FL
SOLD: $344,000
3 bds • 2 ba • 1,678 sqft • 8,128 sqft lot • Built 1947
Sold on 6/23/15
1150 Redbird Ave, Miami Springs, FL
SOLD: $345,000
3 bds • 2.5 ba • 2,472 sqft • 7,649 sqft lot • Built 1963
Sold on 6/18/15
441 Hunting Lodge Dr, Miami Springs, FL
SOLD: $300,000
3 bds • 2 ba • 1,379 sqft • 0.27 ac lot • Built 1950
Sold on 6/17/15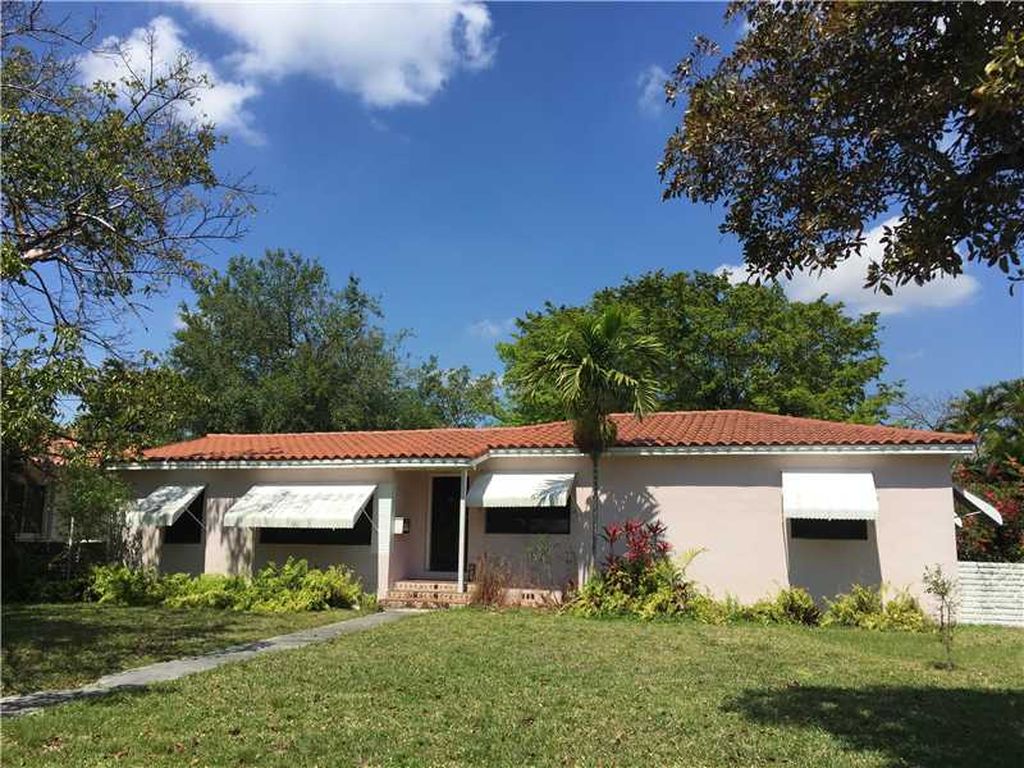 540 Minola Dr, Miami Springs, FL
SOLD: $288,000
8 bds • 6 ba • 2,505 sqft • 0.33 ac lot • Built 1920
Sold on 6/15/15

1141 Oriole Ave, Miami Springs, FL
SOLD: $250,000
3 bds • 2 ba • 1,303 sqft • 9,300 sqft lot • Built 1953
Sold on 6/12/15
974 Ibis Ave, Miami Springs, FL
SOLD: $335,000
3 bds • 2 ba • 2,246 sqft • 9,452 sqft lot • Built 1961
Sold on 6/10/15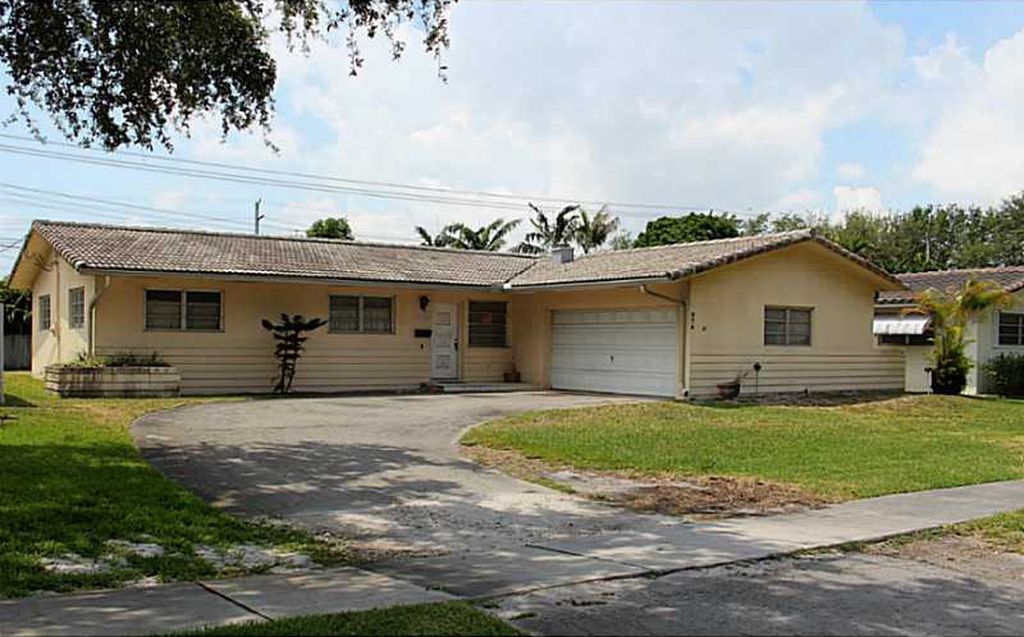 580 Hunting Lodge Dr, Miami Springs, FL
SOLD: $575,000
3 bds • 2 ba • 1,908 sqft • 0.46 ac lot • Built 1952
Sold on 6/3/15
90 S Melrose Dr, Miami Springs, FL
SOLD: $245,000
2 bds • 1 ba • 965 sqft • 7,680 sqft lot • Built 1948
Sold on 6/3/15
1060 Plover Ave, Miami Springs, FL
SOLD: $385,000
3 bds • 2 ba • 1,448 sqft • 9,525 sqft lot • Built 1951
Sold on 6/2/15
438 Plover Ave, Miami Springs, FL
SOLD: $250,000
2 bds • 1 ba • 910 sqft • 6,350 sqft lot • Built 1950
Sold on 6/2/15

SOURCE: Zillow.com
http://photos2.zillowstatic.com/p_f/ISd4wf52g7ys3j1000000000.jpg