When it comes to computers, the first name that probably comes to mind is Apple.  But when you think of High End Gaming PCs, you probably don't think of Apple.  And that's for good reason.  See the most popular high powered games are designed for Windows PCs.  And not your cheap, go get it at Best Buy computer for 500 bucks.  We're talking about the truly high end, high performing, mouth watering Gaming PCs that can cost more than a used car these days.  And that's saying a lot with today's inflationary prices on used cars.
Well, one of the leading manufacturers of Gaming PCs, in fact, they're know to make the most customizable Gaming PCs in the planet, is actually located right here in South Florida.  We're talking about the amazing folks at Origin PC.  This manufacturer builds some of the fastest, most powerful, and dare I say, coolest Gaming PCs in the world.
Small Form Factor Gaming PC
Let's start off with their Small Form Factor Gaming PC:  The Chronos.  This machine let's you tackle some of the greatest PC games in a small package that retains some of the upscale features of its bigger siblings.  It includes the tool-less side panel with your choice of aluminum mesh or tempered glass.  Add a powerful Intel Core i9 processor or AMD Ryzen 9 CPU.  Add liquid cooling to keep everything operating comfortably.  Now, here's the important part.  You see real Gaming PCs need a seriously powerful video card.  If it can't render the 8k graphics at high rates of speed, then what's the point.  And even in the diminutive Chronos, you can add the NVIDIA GeForce RTX 3080 GPU Graphics Card.  Start customizing your from just $1,652.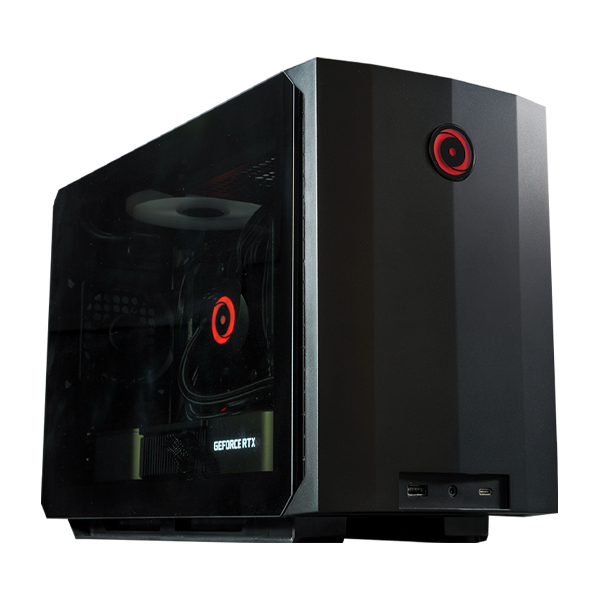 Compact Mid Tower Gaming PC
Let it breathe.
A real Gaming PC is a thing of beauty, but it needs to breathe.  Specifically, it needs to cool down.  That's why you'll notice the Origin PC Neuron can be setup with fans in the front, rear and even on the top of the case.  Can you say "air flow?"  You see the Neuron from Origin PC gives you a premium style case with the ventilation you'll want to prevent overheating and slower clock speeds.  Like the Chronos, you can get an Intel Core i9 or AMD Ryzen 9 CPU, but you can get the even more powerful NVIDIA GeForce RTX 3090Ti GPU.  Plus, this case can handle the more powerful 1600 watt power supply.  This is by far one of Origin PC's most popular machines.  They start at just $1,553.  Of course, if you add all the bells and whistles you want, it'll definitely increase in price.  However, that's one of the cool things about Origin PC.  You choose what you really want or need.  And you can choose what not to get.  So you can customize as much or as little as you want on this awesome Gaming PC.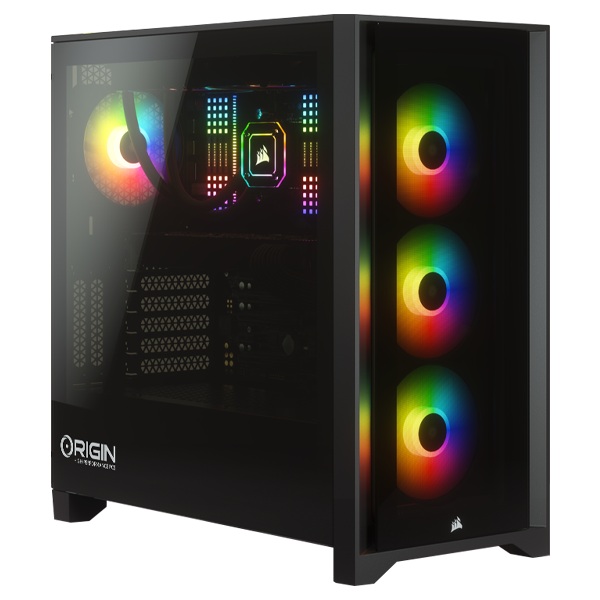 When you want to get the most advanced and customizable Gaming PC, look no further than the Origin PC Millennium Series of Gaming PCs.  The Millennium gives you tons of options on cases, colors, interior lighting, custom laser etching, Intel and AMD CPU options, high end motherboards, up to 6000MHz of high performance Gaming Memory, 9 different Liquid CPU Coolers, LED and non-LED fans, and of course, the finest video cards to choose from.  We configured an awesome Millennium Gaming PC with the latest 13th Gen Intel Core i9-13900k CPU with 24 Cores and up to 5.8GHz with TurboBoost. Then we added 64GB of RAM, the NVIDIA GeForce RTX 3090Ti, plus TB of SSD Storage for a grand total of $4,689. Like I said, it's LOADED!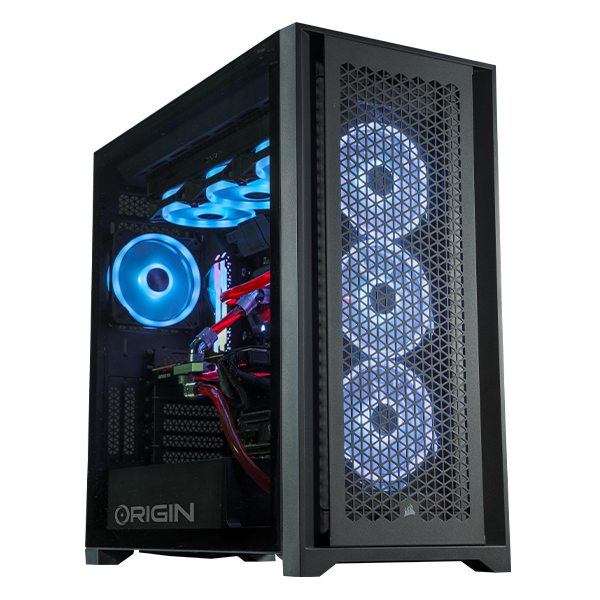 A Gaming PC Without Limits
We're going to geek out now for the tech nerds, but Origin PCs Genesis is the pinnacle for max power and storage.  Here are some of the specs for the Monster Gaming PC:
Up to 2-Way SLI
Up to 128GB of DDR4 or 64GB of DDR5
Up to 10 Internal Hard Drives
The most Advanced CPUs from Intel and AMD
This is the BIGGEST Gaming PC available from Origin PC.  And you can load this one with everything and the Kitchen Sink.  We loaded ours up to a $6,317 config!  Mouth watering to say the least.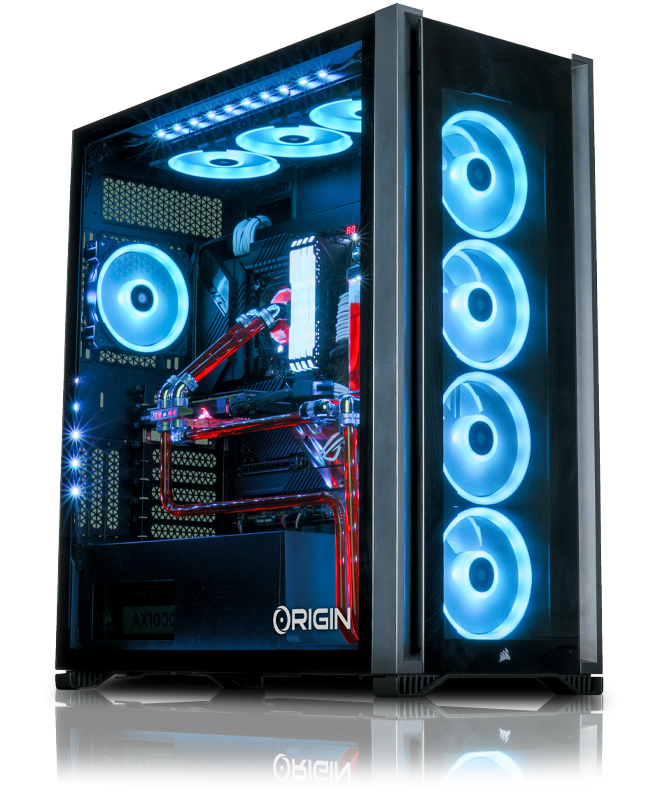 Of course, each of these Gaming PCs are custom built by hand for each customer right here in Miami with knowledgeable technicians who take your gaming experience and performance very seriously.  That's why every Origin PC is backed by lifetime support.
Shop their fully customizable gaming PCs.