12/3/2014 0:00:00
Miami Springs and Hialeah Police are looking for your help in identifying an armed robber who stole from from three Hialeah convenience stores and the Miami Springs Chevron on the Circle.
The man was caught on video holding up the Miami Springs Circle Chevron at about 2am Sunday, November 30th. According to WSVN, that was after he allegedly robbed a convenience store at 101 E 10th Street in Hialeah Saturday afternoon. But he didn`t stop there.
Forty five minutes after robbing the Miami Springs Circle Gas Station, the same suspect allegedly robbed the Marathon Gas Station at 4444 West 12th Avenue in Hialeah. Then, at 10:06 p.m., he allegedly robbed the Valero Gas Station at 4095 West 16th Avenue in Hialeah.
The suspect is described as a white male in his mid-20s, about 5` 7″ to 5` 9″ tall, about 120 pounds, and a black beard.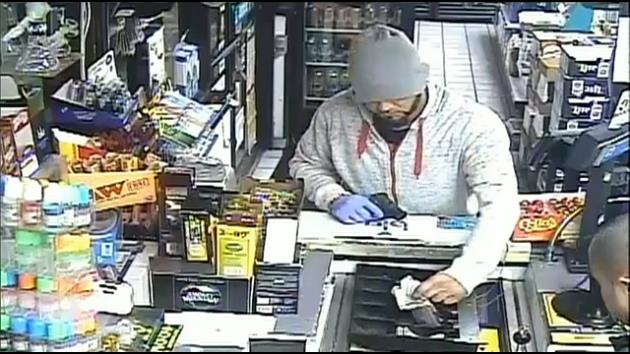 Anyone with information can contact the Miami Springs Police Department at 305-805-5100.
See the WSVN video below:
http://wsvn.images.worldnow.com/images/6109502_G.jpg
www.wsvn.com/story/27530859/police-search-for-repeat-robber-in-hialeah