2/11/2015 0:00:00
Yesterday`s article on the $775,000 property listed on Realtor.com raised a lot of eyebrows, but here`s a look at a couple of luxury homes that actually sold this year in Miami Springs.
$670,0000
The 5 bed, 4 bath, 4,065 sq ft home at 1260 Starling Avenue sold for $670,000 on January 26th of this year according to real estate website Zillow.com. This property includes 9,725 sq ft of land. Here are more details from Zillow:
" This 5BR/4BA Home has been tastefully redone with the finest finishes from top to bottom. The spacious floor plan & covered patio make it great for entertaining and enjoying the outdoors. The new kitchen has top of the line appliances with 48 in refrigerator, granite counter tops, solid wood cabinets. The master bedroom has his & hers walk-in closets Jacuzzi tub in grand master bath."
$500,000
The 4 bed, 3 bath property located at 282 Pinecrest Drive sold for half a million dollars on January 28th, according to Zillow.com. This property sits on 0.37 acre lot or approximately 16,117 sq ft of land. More details:
"THIS 4 BEDROOM, 3 BATH HOME HAS LOTS OF UPGRADES! NEW KITCHEN WITH CHERRY WOOD CABINETS, GRANITE COUNTERS & STAINLESS STEEL APPLIANCES, ORIGINAL HARDWOOD FLOORING THROUGHOUT HOME WITH TILE FLOORING IN KITCHEN & FAMILY ROOM. TWO BATHROOMS REMODELED, IMPACT WINDOWS & DOORS, OFFICE, FAMILY ROOM AND MORE! BEAUTIFUL PROPERTY WITH HUGE BACKYARD!"
By comparison, here are a couple of recent January sales in nearby Doral:
$530,000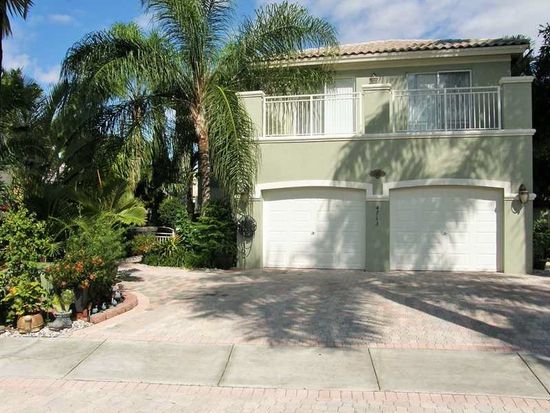 This 4 bed, 2.5 bath, 2,523 sq ft home located at 4713 NW 94 Place sold for $530,000 on January 8th, but only has a 6,394 sq ft lot according to Zillow.com.
$550,000
This 4 bed, 2 bath, 2816 sq ft home located at 4695 NW 103 Ct in Doral sold for $550,000 on January 8th, but only has a 5,100 sq ft lot.
Real estate, as you know, is all about location, location, location. Miami Springs boasts a more centralized location than Doral with far less congestion. Further, as you can see above, our homes tend to have larger lot sizes. Obviously, buyers are willing to pay over half a million dollars for 5,000 sq ft lot, newer construction homes in Doral.
As Miami Springs residents, it`s our job to convince more of these buyers to check out our Miami Springs homes and encourage the individual investors who can renovate old 1950s homes into modern beauties.
http://photos3.zillowstatic.com/p_h/ISlu10sypwkjc01000000000.jpg